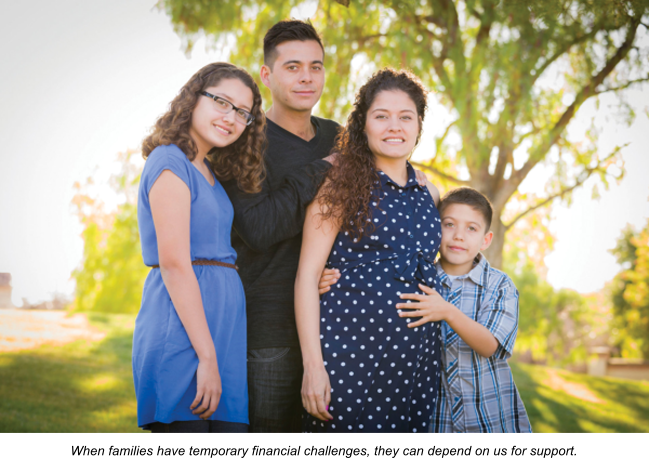 It has been said that our own should be among the first to receive our love! Saint Cecilia Parish has put these words into action through our Hope-at-Home Ministry.
When you attend Mass at Saint Cecilia, have you ever looked at the faces of our brothers and sisters and wondered who in our parish needs our help and assistance? It is possible the family in front of you is suffering because they are unable to feed their children. Maybe across the aisle someone has just lost their job and wonders what will happen. For certain, this is a reality that some in our parish are facing. To tell another can also be painful and often too difficult to share. Each time we help a parishioner in need we are enfleshing the words given to us by Jesus: "Whatever you do to my brothers and sisters in need you do for me."
Led by Sister Mary McCue, we help assist parishioners and families in the Wilbraham community who have temporary financial challenges with food, fuel, rent, or medical expenses. If you are aware of parishioners in need, please call Sr. Mary McCue, SND at 596-4232, ext. 105.